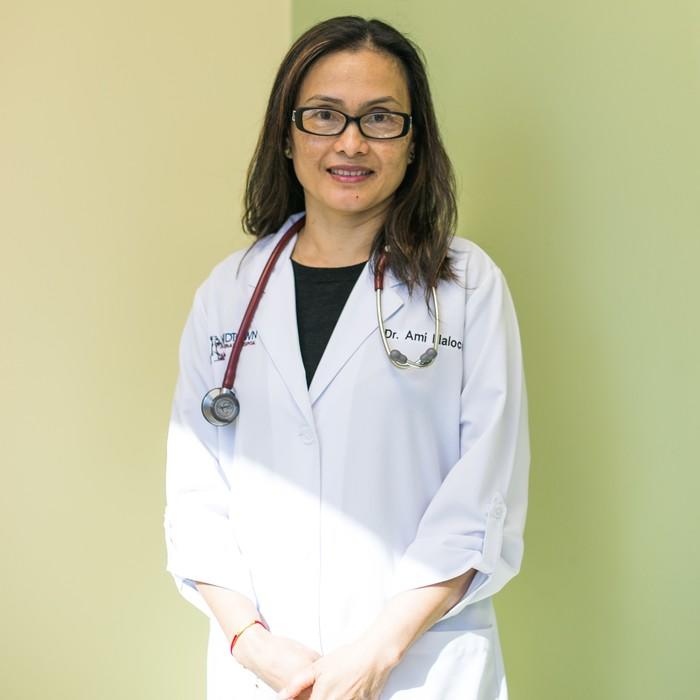 Ami Maloco, DVM President, Veterinarian
Dr. Amalia Maloco earned her education from Kansas University and Central Luzon State University. She had experience working as a critical care and regular veterinary technician for 8 years before becoming a veterinarian. Her areas of expertise include preventive medicine for small animal, dentistry, routine surgeries, and soft tissue surgeries. Her areas of interest include internal medicine and emergency care. Exceptional veterinary care is incredibly important to Dr. Maloco. She is committed to exemplifying professionalism in caring for clients' pet's needs by providing incredible patients care and customer service. Communication and interaction play a pivotal role in her interactions with her clients. Dr. Maloco and her husband Ruel have two children, Peter and Noel. They also have a variety of their own furry friends including: Annabeth, a Yorkie; Emma, a Chihuahua; and Muning, a cat. When Ami isn't working, she enjoys traveling, shopping, collecting seashells, and most of all, spending time with her family.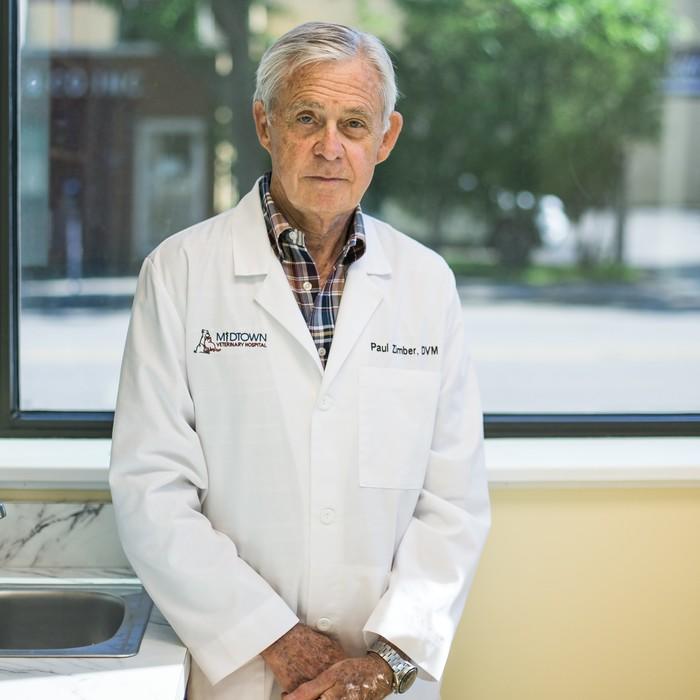 Dr. Paul Zimber, DVM
Dr. Zimber a Rochester native attended Syracuse University and received his DVM degree from Cornell University. He practiced in New York City and Rochester and was the Seneca Park Zoo veterinarian In 1978 he opened Midtown Veterinary Hospital where he continues to practice.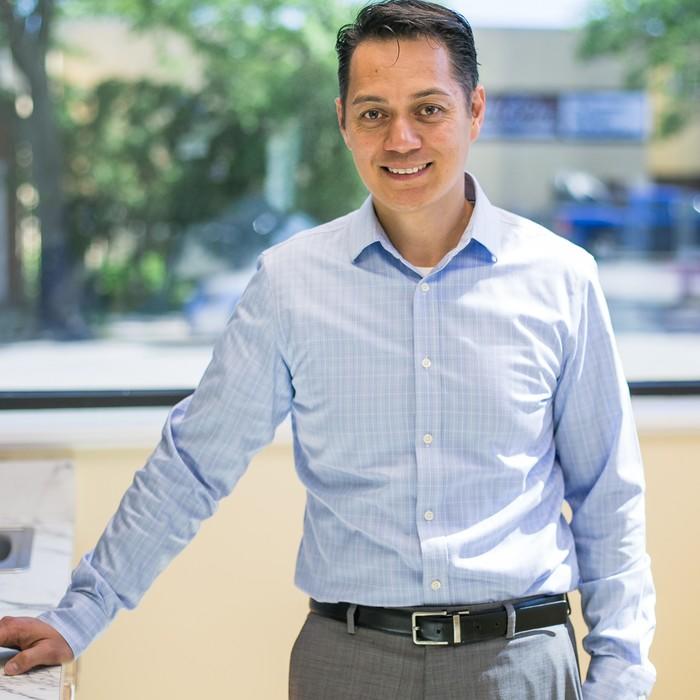 Ruel Maloco VP & General Manager
Ruel has extensive experience in business development and relationship building with excellent customer service philosophy. He earned his MBA from Rochester Institute of Technology, in Rochester, NY and Business Administration degree from Albright College, in Reading, PA, as well as a computer programming degree from The Chubb Institute in Jersey City, NJ.Ruel served with the PA National Guard for 9 years. He received several merits and an award for serving and being deployed in Iraq in 2008-2009. Together Ruel and his wife Ami have two children, Peter and Noel, as well as a number of pets! Their pets include Annabeth, a Yorkie; Emma, a Chihuahua; and Muning, a cat.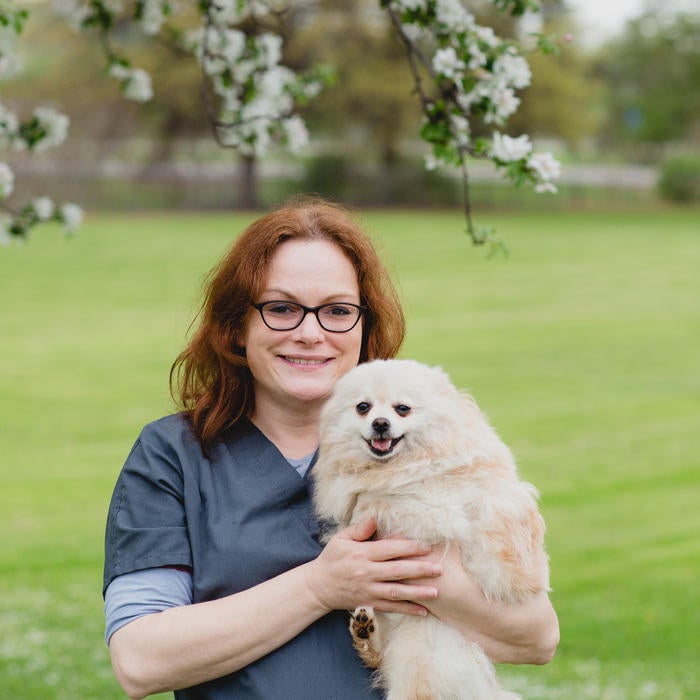 TINA DEUEL FACILITY MAINTENANCE MANAGER
Tina is in charge of making sure our hospital is clean and sanitary for you and your pet every day. She really enjoys her job because of her love for pets. She is often seen talking to the pets after hours and making them feel more comfortable. She also enjoys working in an establishment where everyone is so friendly, knowledgeable and caring. At home, she has a husband of 25 years, three children and one granddaughter that is the light of her life. Pets include two dogs Skipper and Julie and three cats Summer, Shadow and Sunshine. She enjoys spending time with her family, adventures at the parks and family vacations.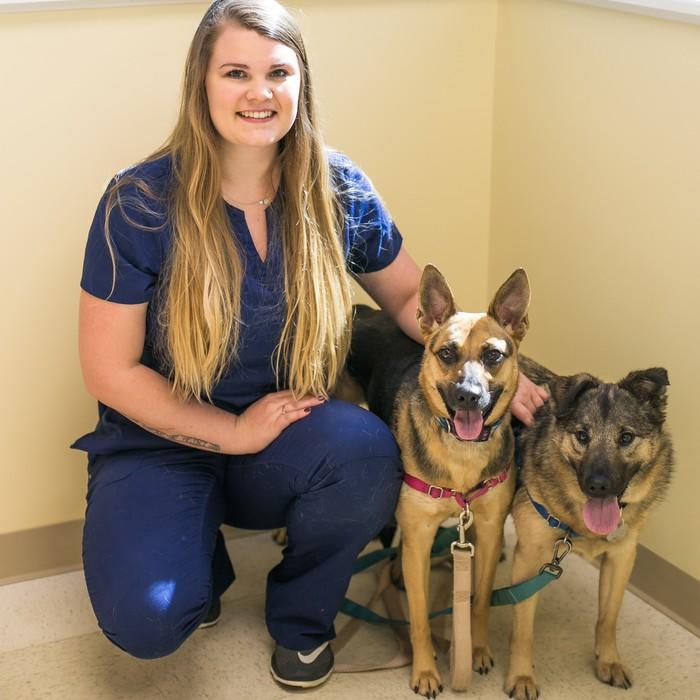 Kayli Westervelt CUSTOMER CARE REPRESENTATIVE/ VETERINARY ASSISTANT
Kayli has been a Veterinary Technician for a little over two years now. She graduated with a degree in Humanities and Social Sciences before starting her education at Alfred State College to receive a BS in Veterinary Technology. She was involved and played three years of collegiate volleyball. Originally from Watkins Glen and moved to Rochester in 2018. Kayli has two amazing dogs, Tod and Stormy and a new cat Eevee. In her free time she likes to hike, golf, and spend quality time with the pups.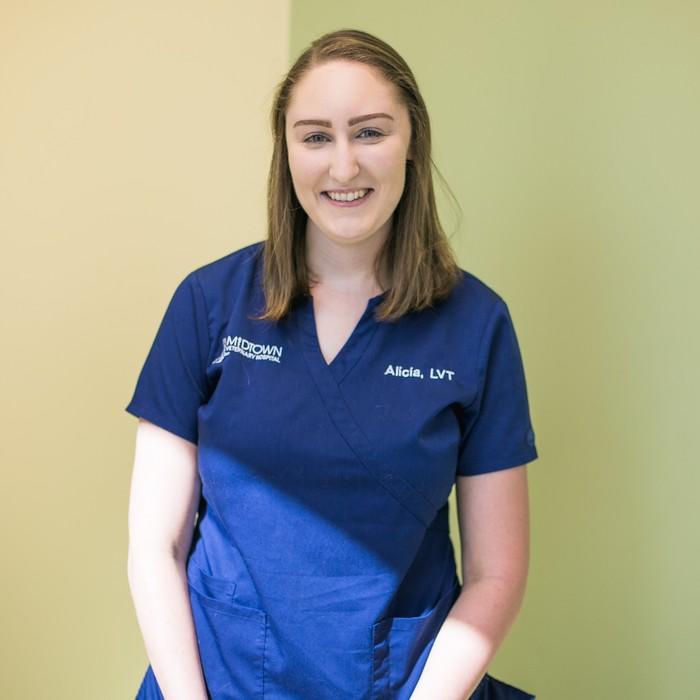 Alicia Michael License veterinary Technician
I earned my Associate's Degree in Veterinary Technology from Genesee Community College and became a Licensed Veterinary Technician in August 2018. I enjoy working with all types of animals, especially small animals, exotics and reptiles. I also love working with wildlife- especially after completing an internship at Cornell's Wildlife Health Center. I enjoy spending time with family and friends. In my spare time, I enjoy going fishing, camping, hiking, biking, boating, volleyball, and crocheting. I have a rabbit named stormy, a cat named Smokey, an axolotl, and 7 turtles.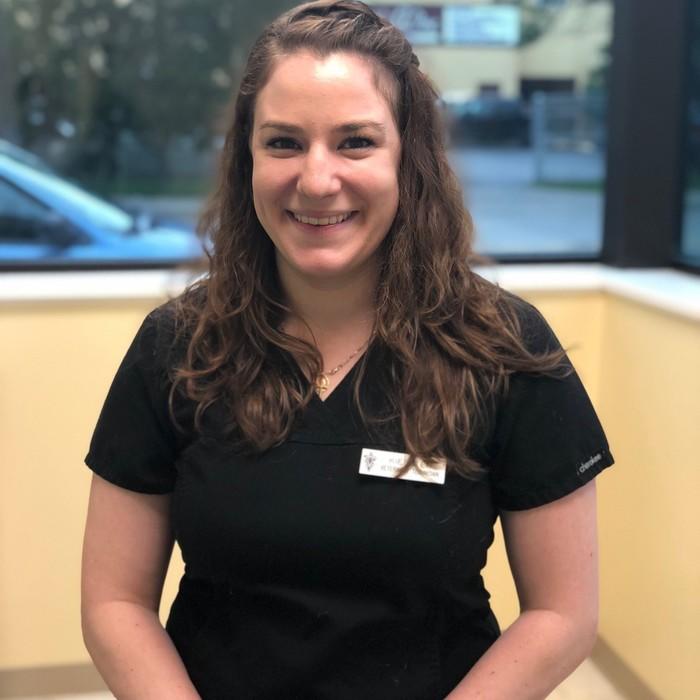 KIERSTEN DEUEL LICENSED VETERINARY TECHNICIAN
Rochester native Kiersten received a BS in Veterinary Technology from Medaille College in 2011. She has been working in the veterinary field ever since then. She became Fear Free certified in 2018 to help make visits easier for her patients. She is very excited to bring her experience and training to Midtown. When Kiersten is not working she enjoys cooking, working out and caring for hey mini zoo at home. Kiersten had a special place in her heart for cats and exotic pets. Kiersten currently lives with her husband of five years and has a variety of animals currently she has: a bearded dragon (Arya), a corn snake (Elvis), figure eight puffer fish, a hedgehog (Sargent Pickles) and her two cats Thomas and Dinah.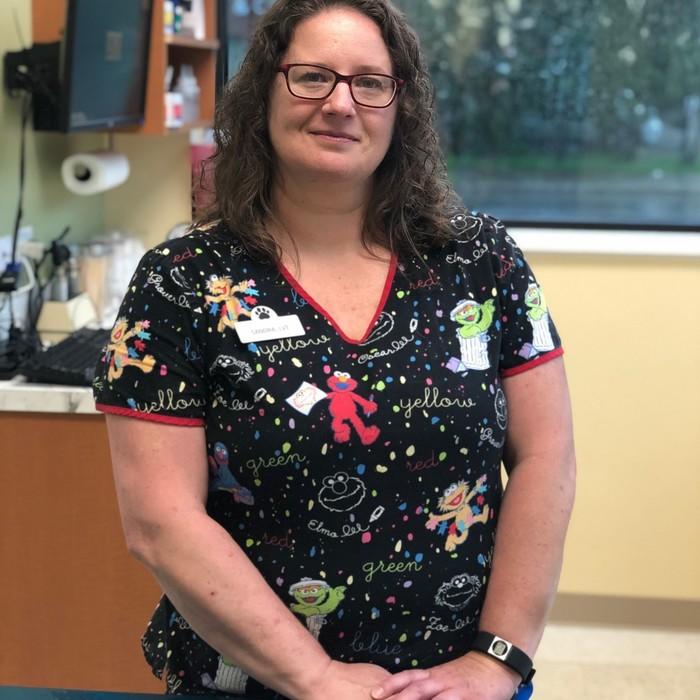 SANDRA DEAR   LICENSED VETERINARY TECHNICIAN
Bio coming soon!