The Midtown Veterinary Hospital Story
Midtown Veterinary Hospital first opened its doors in 1940, giving the community of Rochester a veterinary practice that has stood the test of time. Since the practice was recently purchased by Dr. Ami Maloco and her husband Ruel in May of 2018, we have made it our mission to create a practice that goes above and beyond in veterinary excellence. Much of our staff remains the same, ensuring that our continuing clients will recognize the same family-friendly atmosphere that we've maintained since the beginning, while our advancements in technology, services, and customer care bring us head and shoulders above the practice that you've already come to love.
Dr. Paul Zimber will be staying with transitioning the practice for the remainder of 2018 before he retires. We have great respect for the legacy Dr. Zimber and his contribution to the community. We plan to continue that legacy and service to Rochester compiling resource, technology from our Dansville practice.
Dr. Maloco's Mission as a Midtown Veterinarian
Dr. Ami Maloco and her team are committed to bringing exceptional veterinary care to the pets of Rochester, Dansville, and surrounding areas. We believe that it is so important to keep our clients educated and informed about their pet's health care needs, and we are always seeking to expand by providing state-of-the-art services to our patients.
We are also committed to personalized attention for each of our patients. At Midtown Veterinary Hospital, we see each and every patient as an individual. Health care needs, vaccinations, and treatment options are determined on an individual basis, ensuring that we have met the needs of the pet as well as the pet owner!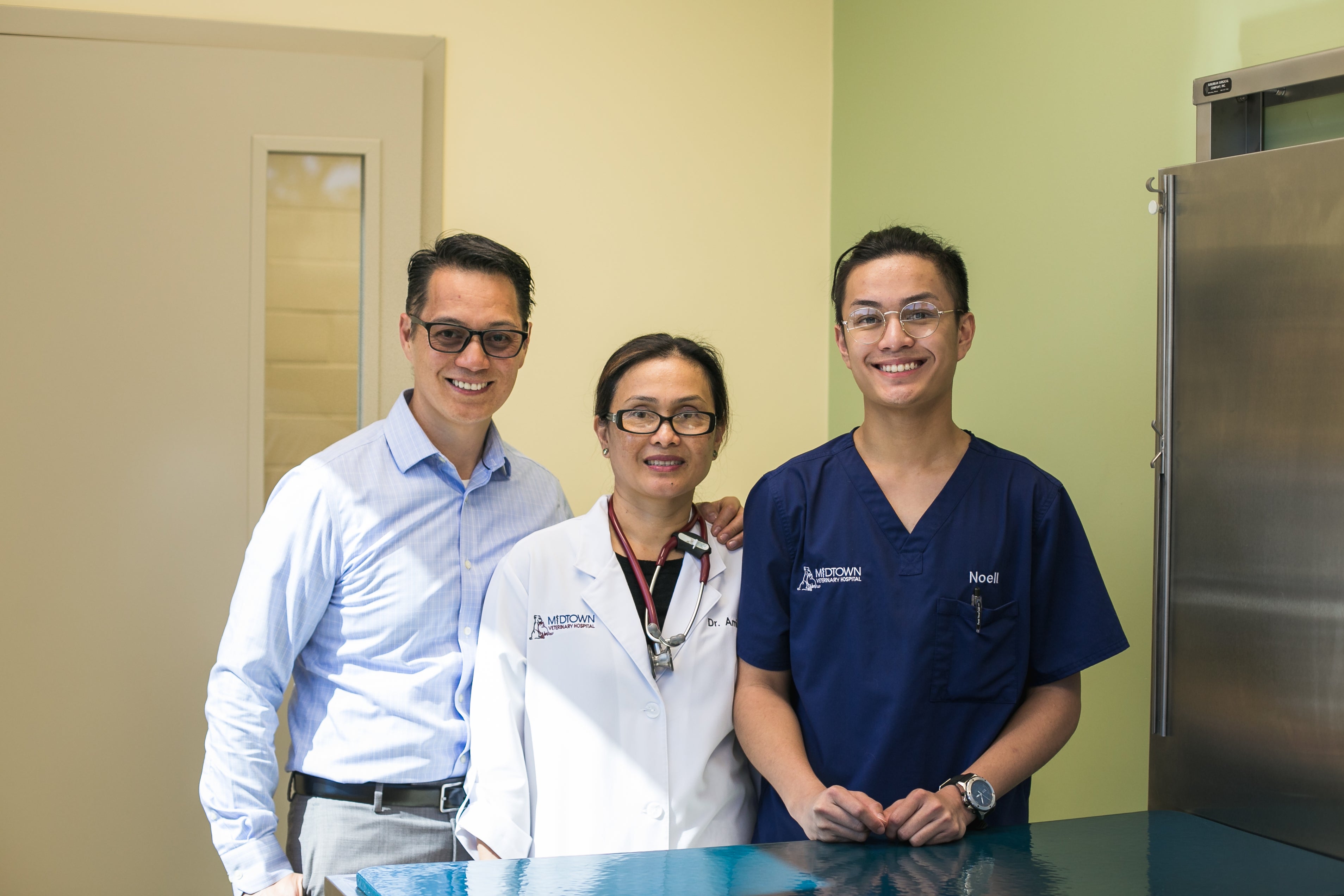 As certified pet medical experts, our staff is dedicated to discovering the root of your pet's health concerns. We aim to provide top-quality customer service backed by exceptional pet care.
Experts of Pet Wellness
Our high standards enable us to provide the devoted care that your pet deserves. We know trusting your pet's health with a stranger can be difficult, which is why we make our best effort to get to know our pet parents and patients on a more personal level. We implement diagnostic imaging alongside laboratory services to provide pet parents with a well-defined diagnosis. Should a veterinary emergency occur, we make our best effort to see pet patients promptly and provide care as soon as possible.
Education
As a veterinary practice, we know that by providing our pet parents with a thorough understanding of numerous pet conditions, we are empowering them to make more informed decisions regarding their pet's treatment. Through comprehensive exams and investigative practice, we can express our concerns about your pet's health and propose a knowledgeable solution.
The Veterinary Oath
After acquiring our veterinary degree, we were required to pass the North American Veterinary Licensing Exam (NAVLE). In doing so, we have taken the American Veterinary Medical Association (AVMA) oath:
"Being admitted to the profession of veterinary medicine,
[we] solemnly swear to use [our] scientific knowledge and skills
for the benefit of society through the protection of animal health,
the relief of animal suffering,
the conservation of livestock resources,
the promotion of public health
and the advancement of medical knowledge.
[We] will practice [the] profession conscientiously, with dignity
and in keeping with the principles of veterinary medical ethics.
[We] accept as a lifelong obligation the continual improvement
of [our] professional knowledge and competence."
A Positive Experience
Our veterinary office focuses on treating the issue at hand but doesn't neglect additional health concerns a pet may be exhibiting. Our knowledgeable, friendly staff is here to provide a comprehensive medical examination while making the experience enjoyable.
If your pet is overdue for their annual wellness exam, schedule an appointment today. Catching medical concerns before they develop opens your pet up to further treatment options that could save their life!